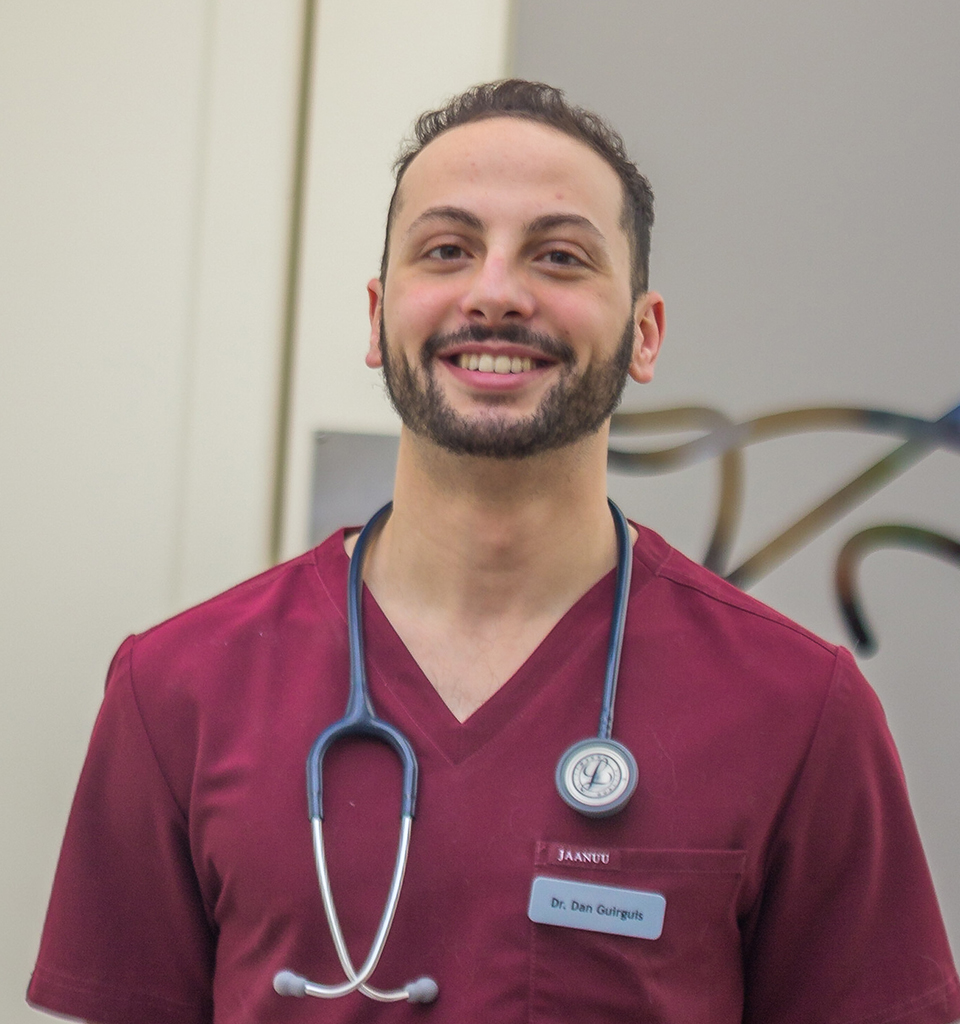 OUR TEAM
Dan Gurguis
Dr. Dan is a second-generation veterinarian, with both of his parents moving to Canada from Cairo, Egypt after finishing vet school. He grew up in Oakville, Ontario, then headed to Massey University in New Zealand to complete his schooling. He has bounced from one side of the country to the other since graduating in 2019 and finds himself back on the west coast to continue his veterinary journey and find a place he can call home.
While on these adventures he has developed a range of outdoor interests including anything from backpacking to paddleboarding. On his days off he can be found trying to solve rock climbing puzzles, finding his way out of the forest hikes, or staying alive in Brazilian jiu-jitsu classes.
Dr. Dan is Fear Free Certified, and his veterinary interests are in surgery (including TPLOs, or Tibial Plateau Leveling Osteotomy, an advanced surgery for animals with ruptured cranial cruciate ligaments) and clinical nutrition. He is excited to have joined the Oaklands as of February 2022!
Contact Us